Titus: T-Rex is King at Halloween
T-REX: There is an absolutely incredible experience on at Wollaton Hall at the moment – the Titus: T-Rex is King exhibition is showcasing the first full Tyrannosaurus Rex skeleton to be seen in the UK for over a century. And if that wasn't enough, this week there are additional activities for half term.
It is really a breathtaking moment, to walk in on the T-Rex skeleton for the first time. Bam Bam and I had donned our best dinosaur accessories (as it turns out she has grown out of all of her dinosaur related clothes) and had been playing with our dinosaur toys in preparation, but this skeleton was HUGE! Bam Bam said "Woooooowwww!" when she walked in and was equally impressed by the 20% complete skeleton reconstruction as will the interesting films and displays that accompanied the main event.
T-Rex in Context
It was good to have access to a range of relatively modern taxidermy alongside the dinosaur material. Plus a real benefit are the enthusiastic and knowledgeable gallery attendants. They are very keen on striking up a conversation with visitors and giving them a bit of extra information about the objects on display. The special exhibition felt like a great complement to the natural history displays that are already available at Wollaton. We found it to be a great way to spend a morning. Plus there were toys for us to play with when we needed a bit of a sit down and a chill out.
What else to do
Alongside this experience, there is of course lots to do outdoors at the park. Going for a walk to see the deer or the lake, heading to one of the playgrounds or just picking up conkers! However this week you can also get your thrills on the funfair that has moved in. At the stable block take part in the Halloween skeleton trail (while parents enjoy a coffee). There is a lot of spooky skeletal fun that riffs nicely off the T-Rex exhibition.
To be honest, it's such a beautiful place that you could easily spend the whole day there with a picnic. However, the Titus exhibition is really something unique in the UK at the moment. It's absolutely worth heading over to Nottingham for. Bam Bam was absolutely blown away by the dine-saur (rawr) and I'm sure your Smalls will love it too.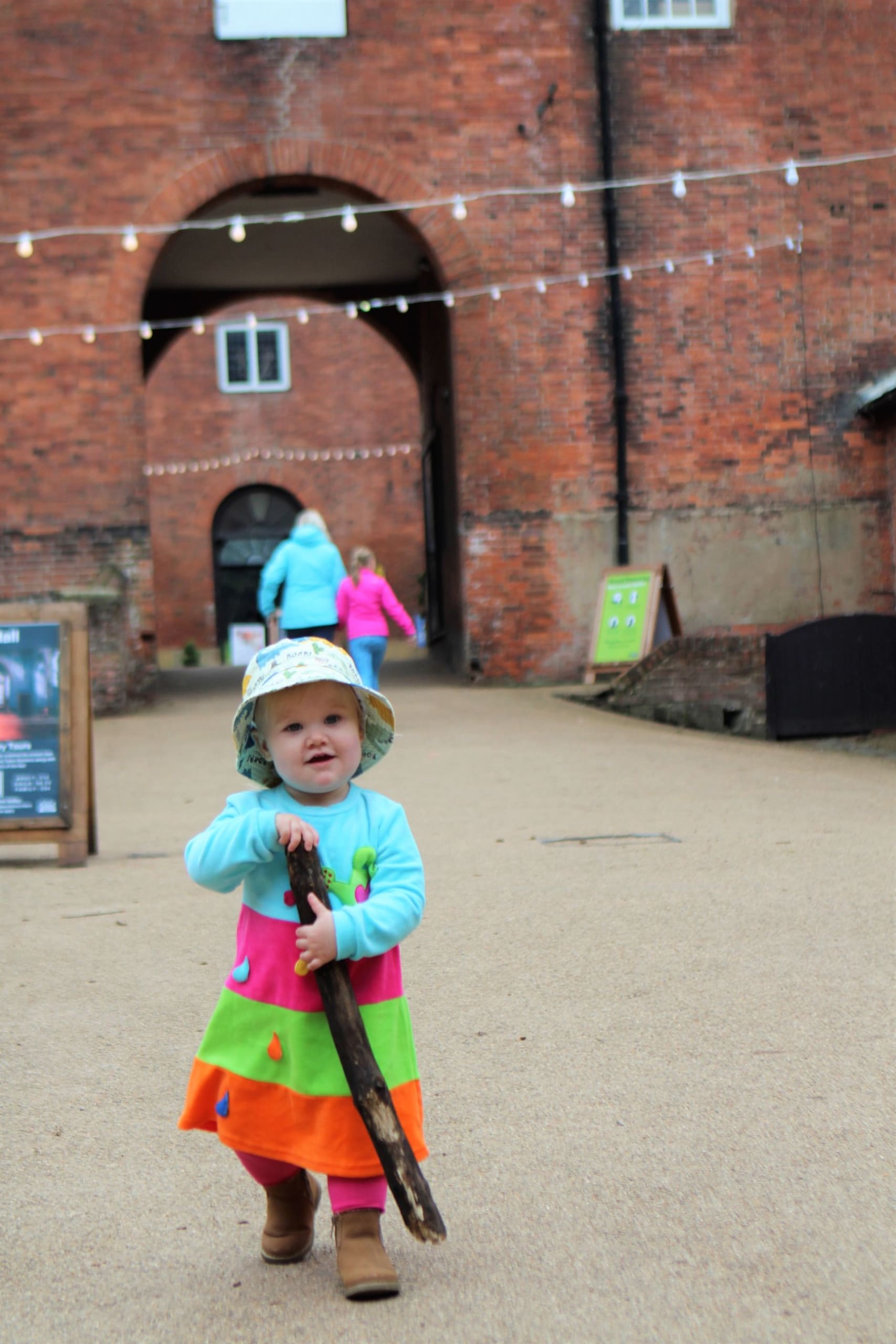 Thanks to Wollaton Hall for inviting us over to get involved in the half term fun. We were gifted admission but my post is an honest reflection of our experience.