Nottingham Beer Festival 2021
NOTTINGHAM BEER FESTIVAL: The crowds were out yesterday and the sun occasionally shone down on the masses assembled at Trent Bridge cricket ground. It was an absolute delight to be back at a CAMRA beer festival. The last one I went to was Leicester 2020 while I was pregnant! This is the 45th annual festival and the atmosphere was buzzing! We picked up our reused glasses from previous festivals (this year's were available for sale in the CAMRA shop) and began milling round the many available bars.
There was a genuinely fantastic selection of beers and ciders on offer. It's been another tough week for the beer industry with more accusations and generally depressing talk about unethical employers and workplace harassment so I made an effort to buy beers from some local, small and (as far as I know) ethical breweries as well as some bigger names that I have been talking to recently for articles I have been writing.
Drink Me
My beer of the day was absolutely Neon Raptor's Clusters. This incredibly rich and thick flavoured stout was almost syrupy to drink. The flavours were peanut and chocolate and the chocolatey malts gave the beer an almost textural quality, as if you were eating peanut brittle and honeycomb. Stunning.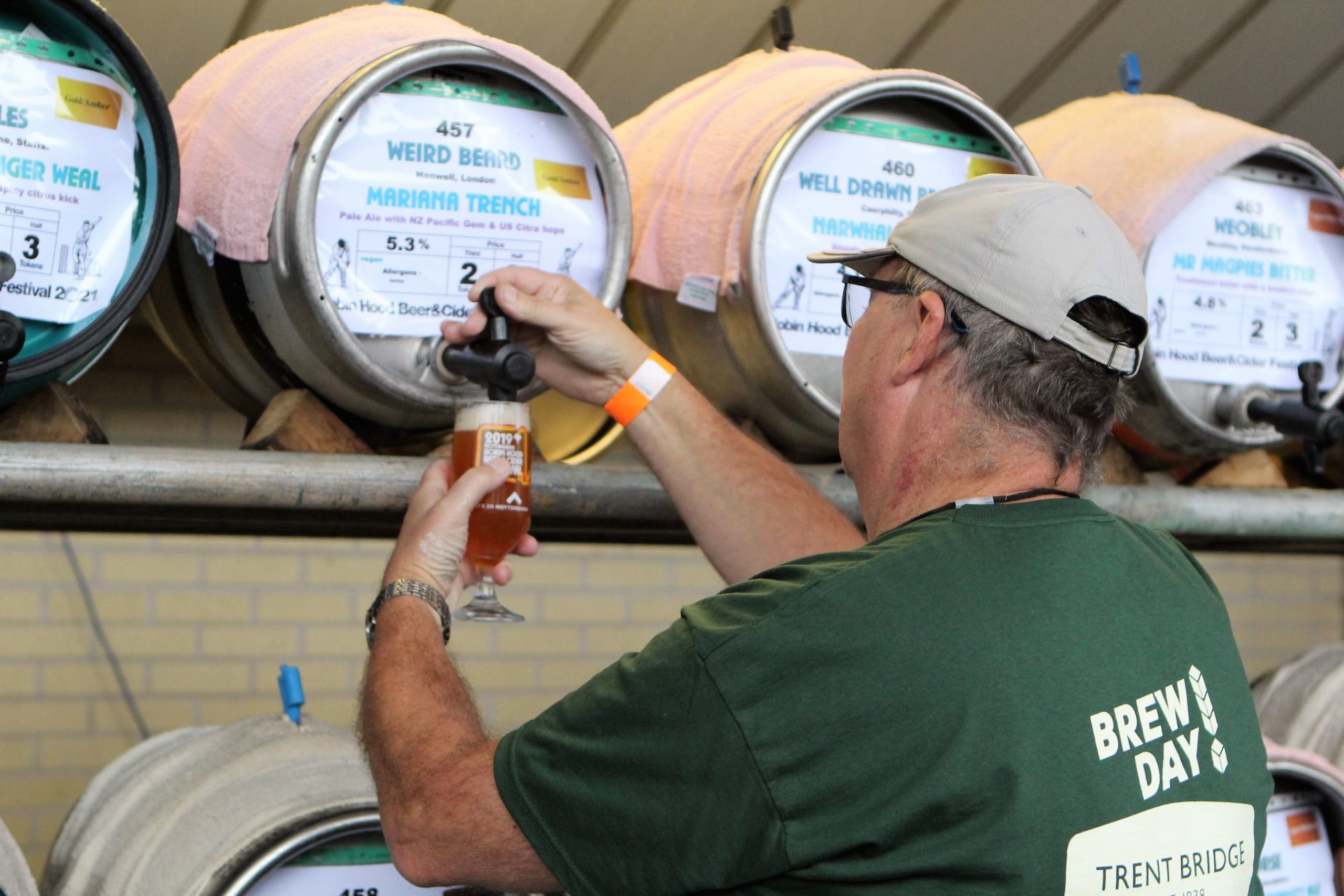 There were some admittedly quite significant issues with token sales. This led to very long queues at the trade session, but I am sure that is in hand by now! You've got plenty of food and entertainment on offer to keep you going. The cricket ground is an easy walk from the train station. Bands are scheduled from 3pm every day. I was sad to only have a couple of hours to spend there. Snaking its way around the outside of the pavilion perhaps it is Britain's longest beer festival? The Nottingham Beer Festival is one not to miss if you are at a loose end this weekend.