Leicester Restaurant Week: Giggling Squid
GIGGLING SQUID: I'll be honest, I totally forgot about Leicester Restaurant Week until Wednesday. I've been rushed off my feet, with one thing and another. I've been looking for a moment to take Bam Bam to Leicester Cathedral to see their Where is the Light installation for the Journeys Festival. [Note – it's wonderful, make sure you don't miss it.] So yesterday we combined a trip to the Cathedral with lunch at the Giggling Squid.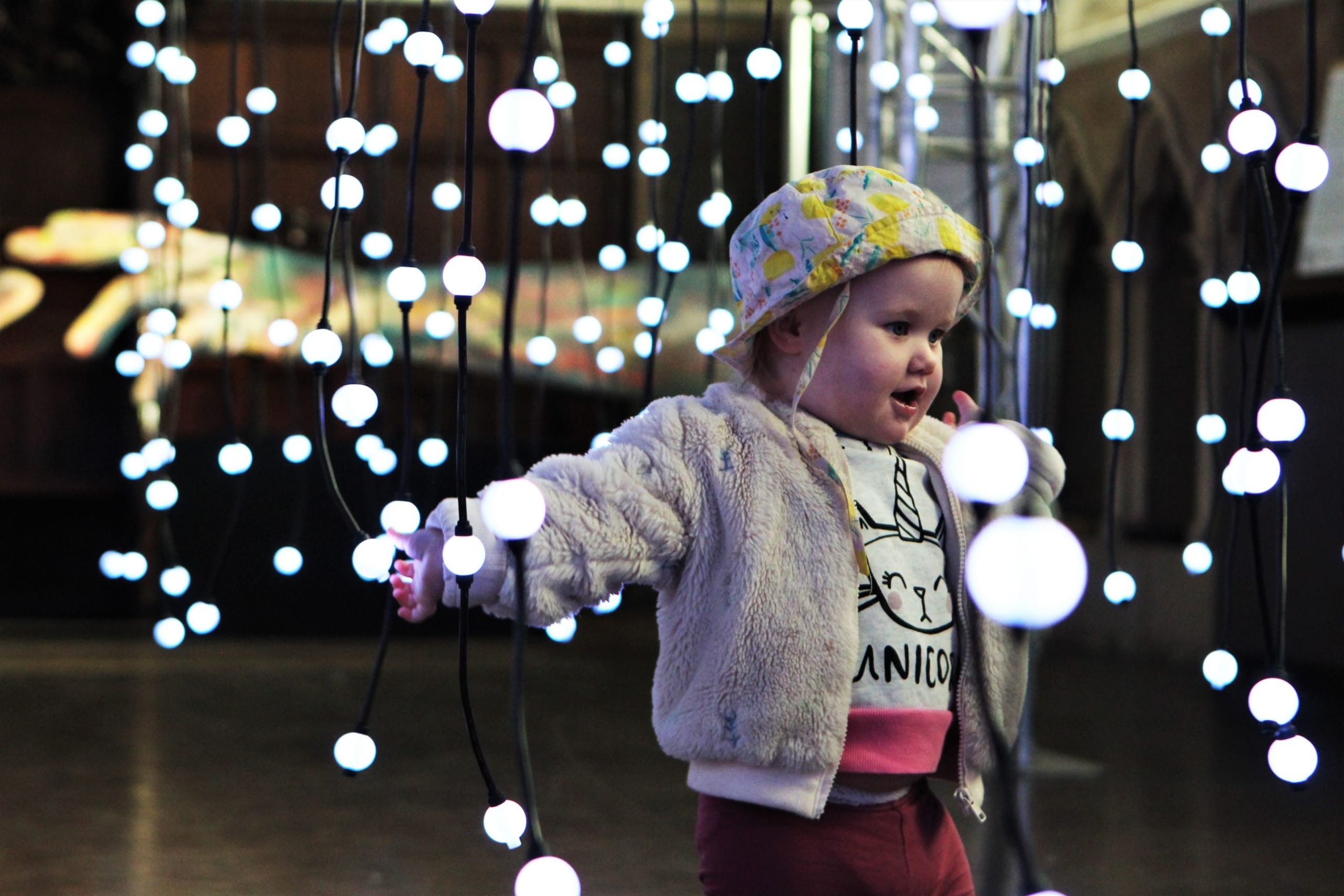 I struggled to find an offer on the Leicester Restaurant Week website that appealed and wasn't somewhere I normally visit! I'm already scheduled to visit the Knight and Garter later this week, or I would say the most appealing menu is there. However, I realised it has been a LONG time since I visited the Giggling Squid so that resolved it.
After the Cathedral we were booked in at 12pm for the first sitting of the day. I was pretty surprised to find that the floor was filthy, around the entire restaurant. There were food remnants everywhere, presumably from the previous day's service. Not just the odd crumb either. It was pretty gross. This was not a good start and naturally, I got Bammers into a high chair tout suite to try and keep her away from all the yuck. We were given some crayons and a kid's menu when we were seated. Luckily that kept us occupied on what was then a really long wait for service. Although the restaurant was gradually filling up, it wasn't busy. But I had to catch the attention of a server to actually get my drink and food order placed.
Giggling Eats
I'll be honest, this surprised me. I had been impressed by the level of finish of the restaurant and the quality of service previously. Really not anymore, unfortunately. I also found that the £19.95 3 course set menu they are offering for Restaurant Week wasn't any more interesting than the existing lunch offers, so I went for one of those as well. Sometimes you just NEED three courses for lunch, but yesterday wasn't one of those days. Bam Bam and I shared some pork dumplings and a chicken pad thai. Mama had a glass of Thai Columbard to wash it down. The dumplings were lovely, with a great hit of soy and ginger. The pad thai was a little bit bland in all honesty. Even the little slices of red chilli tasted of unfeasibly little.
I've seen a lot of people writing recently about how they don't post negative reviews because they are all about supporting businesses. However, I think credit where it's due. If people are searching a restaurant online trying to figure out if it is any good then radio silence on bad experiences doesn't really help them to form a balanced judgment. Plus a bit of constructive criticism can be pretty helpful in tightening things up. I'll leave you to form your own opinions. The ethics of restaurant reviewing is probably a topic for another day.
Will I be back?
Where the criticism is "please remember to mop the restaurant floor before opening" however, the chances of me returning in the near future are pretty limited. The food was OK, the service was *shrug* and the cleanliness was "eek". Make of that what you will.
Edit: Oh yeah, I forgot that I was pretty unhappy about the automatic 10% service charge being added to my bill. But I paid it because there is very little fight in me at the moment. But I am complaining about it now. This is when they haven't got any opportunity to do anything about it. I acknowledge that.
Giggling Squid (and the Cathedral) did not know I would be writing up my experience. We paid for our meal in full.