Leicester Restaurant Week 2021
Hot on the heels of Leicester Cocktail Week we can look forward to Leicester Restaurant Week in October. It's taking place from 18th to 24th October. The press release tells me that it is a hugely popular concept in other cities in the UK, but doesn't actually tell me what it is. It sounds like there might be discounted menus on offer – set menus for £10 are mentioned, so I am looking forward to that!
Let's hope that it encourages more people to visit our city's wonderful independent restaurants. We have some real belters at the moment, so in the absence of anything tangible to tell you about what is happening for Leicester Restaurant Week, here are some of my recent favourites and current recommendations.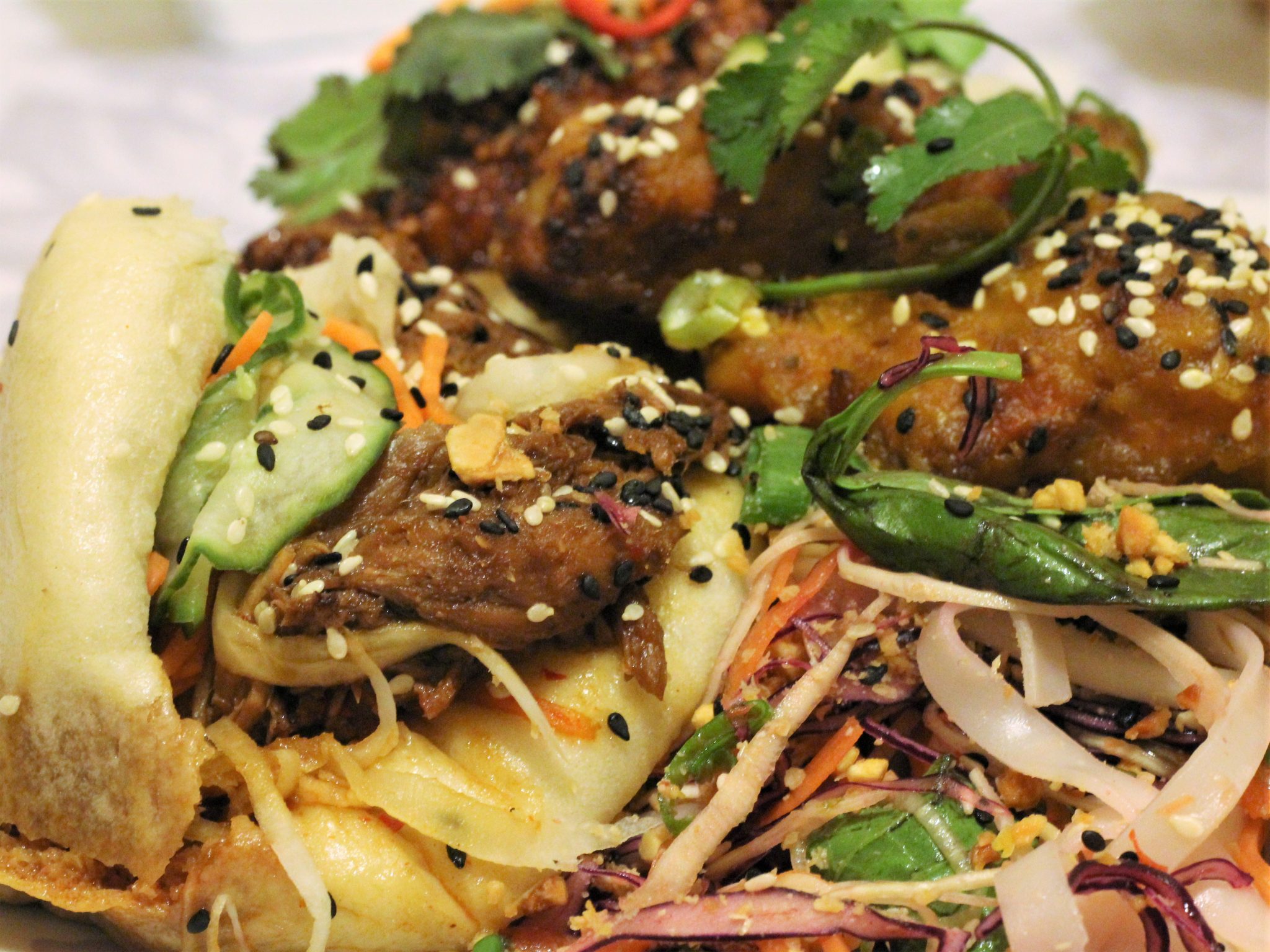 Zion's Community Kitchen at the BLT is the place to go for really dirty food. And I mean that in the best possible way. Look out for a regularly changing feature menu each weekend. Some of the best fried chicken on town is available within the burger menu, or perhaps you will rock up when they are making their wonderful bao. The real jackpot is the Caribbean menu, keep an eye on their Facebook page to find out what's what. They also have pool and a selection of board games to keep you entertained!
I go on about the Case a lot, but I feel like the message isn't sinking in with some people. This is a beautiful restaurant with a fantastic view over St Martins. They have been producing beautifully sourced and fantastically presented dishes for some 25 years now I believe. There is always a wonderful wine list thanks to owner David's phenomenal expertise and honestly they provide great value for money. They should be much busier than they are, in my opinion.
This little Arabic cafe is another great gem on Granby Street, which feels like it is very slowly picking itself back up. I like this place because the menu offers something a little difference and the food is made fresh. Avoid the endless crappy cafes and dessert parlours over this end of town which offer you flatpack catering rubbish and give this place a try. Delicious (and strong) coffee to enjoy here too.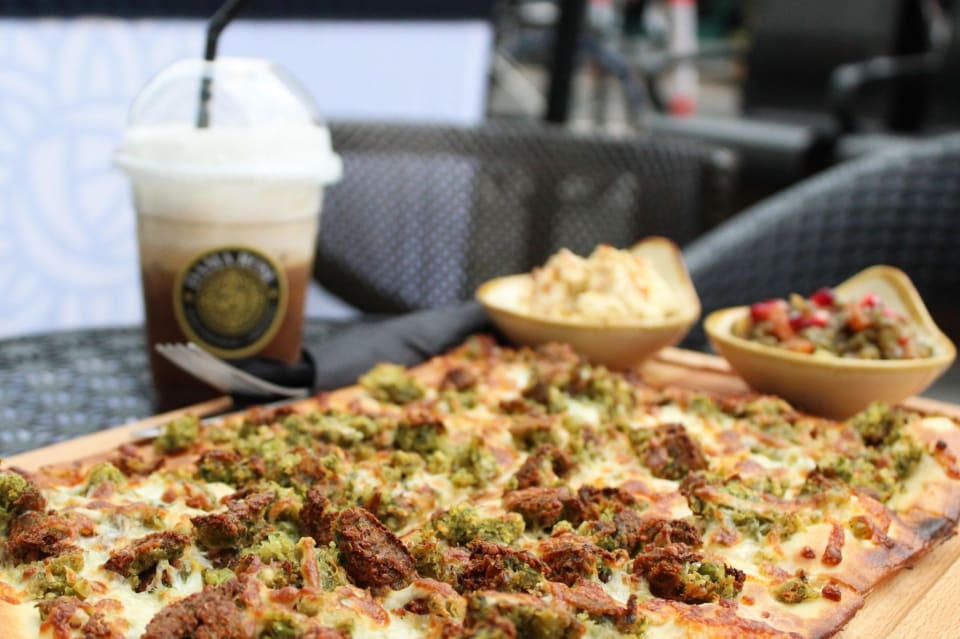 My long-standing favourite has just celebrated their 10th birthday. They were the first restaurant I ever reviewed for the Mercury and I haven't stopped going back since. The mac and cheese is the stuff of legend, and they make probably the best Full English in town. Now home to We Are Community Interest Company, you can eat surrounded by amazing art and buy lots of cool locally made stuff to take home. A boho gem.
Mitsuki
I haven't had chance to try them myself, but one of the newest openings on London Road is Mitsuki, a Japanese restaurant. Their extensive menu (which I have pored over at length) includes a great range of sushi, nigiri, ramen, soba and rice dishes. Not to mention tempura and steamed buns. It looks excellently priced and I can't wait to get stuck in.
After opening during lockdown I still haven't got over the sting of their lovely little garden being shut down, which was a top notch people-watching spot. However, they still offer great menus in chic surroundings. If you haven't tried them, they are definitely worth adding to your list.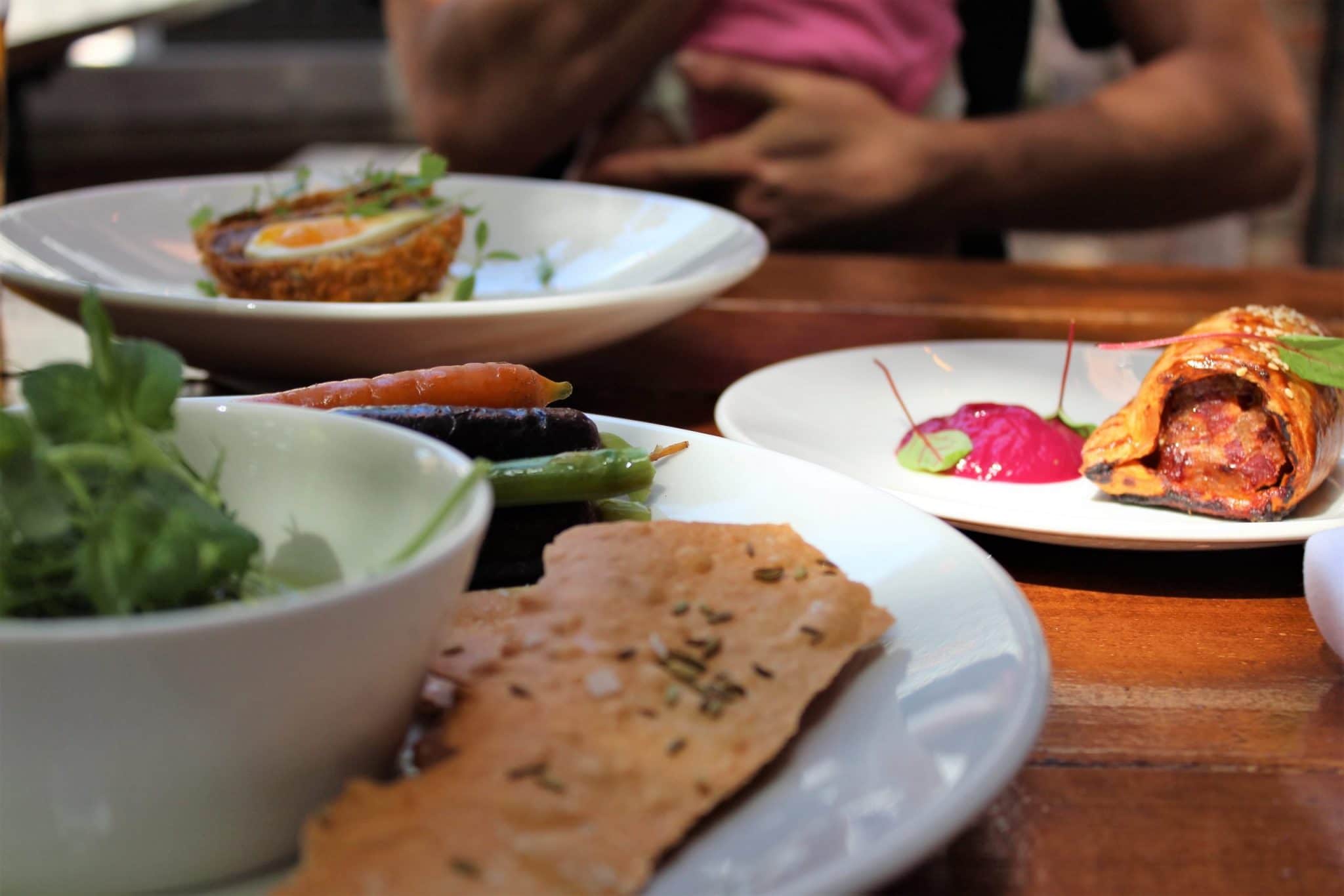 Now I want to know your recommendations! Tell me where you love in the comments below and I will try and fit some in over the next few weeks and do a few write ups from your favourite restaurants.
Edit
Thanks to a brilliant suggestion from Annie Brookes on Twitter, I am going to hold a Leicester Restaurant Week leaderboard. Simply score any restaurant you visit out of 20 during that specific week and I will keep an aggregated scoreboard. The overall champion will get a trophy sponsored by Extreme Housewifery to celebrate their achievement.
Send me your scores however you like – in a blog post comment, via email or @Morrighani on social media! Remember the week runs 18th to 24th October.